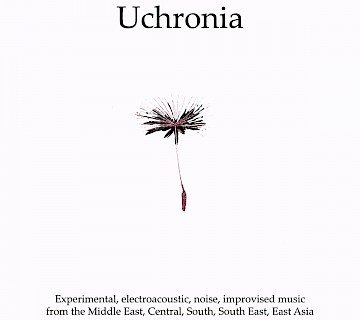 V/A - Uchronia 3CD
Album artists

Album labels

Release

2018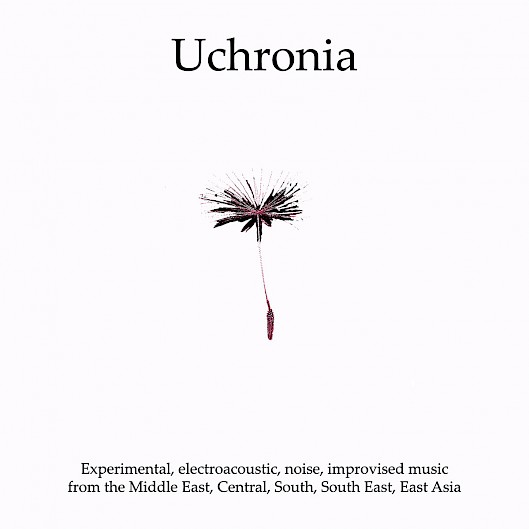 49 artists and bands from 32 Asian countries and the diaspora
3 CDs + one booklet with an essay, and contacts of the artists. Handmade covers, limited to 1000 copies.
The artists' selection includes renowned artists such as Churulian (aka Dr Das of Asian Dub Foundation), Sharif Sehnaoui (Irtijal Festival, Al Maslakh, etc.), Jawad Nawfal (Munma), Dickson Dee (Noise Asia), Children Of Cathode Ray (Filipino experimental and industrial music audiovisual artist active since 1989), amazing singer and improviser Saadet Türköz, as well as electroacoustic composers like Turkish activist Gülce Özen Gürkan, Thai experimentalist Liew Pichanan Niyomkarn, Singaporean electronic musician Lydia Ang, and Chinese sound artist Hui Ye, and young artists from the new generation : Burmese voice experimentalist Phyu Hnin Thwin, indian scientist Sarmistha Talukdar, Bengali experimental musician sinin, Indonesian all-female noise trio Sarana and many more.
You can also access all biographies when clicking on info (next to the tracks).

Lebanon (Sharif Sehnaoui, Jad Atoui & Jawad Nawfal, Stephanie Merchak, Rhéa Dally feat. Will Llewellyn)
Iran (Xerxes The Dark, NUM)
Iraq/Kurdistan (Hardi Kurda, Khabat Abas, Wirephobia)
Sri Lanka (Isuru Kumasaringhe, Dinelka, hygy hairr, )
Vietnam (Cao Thanh Lan, Phu Pham)
Myanmar (Phyu Hnin Thwin, Crazy Eels Society, Ito)
Malaysia (Kok Siew-Wai)
Hong Kong (Fiona Lee, Dickson Dee)
Sri Lanka/Japan (Kei Watanabe)
Georgia (TeTe Noise)
India (Sarmistha Talukdar)
Syria (Eyeless in Damascus)
Turkey (Tuna Pase, Gülce Özen Gürkan)
Taiwan (Li Chi Hsiao)
Macao (e:ch)
Philippines (Children Of Cathode Ray, Teenage Granny)
Maldives (Autonomotor)
Thailand (Liew Pichanan Niyomkarn)
Armenia (VHSound)
Palestine (Asma Ghanem, Dirar Kalash)
Singapore (Lydia Ang)
Jordan (Yousef Kawar)
Kuwait (Ali Alsarraf)
Azerbaijan (Violet Cold)
India/UK (Churulian, Poulomi Desai)
Bangladesh (sinin)
China (Hui Ye)
Kyrgyzstan (broxxz)
Uzbekistan (Orgatanatos)
Kazakhstan/Turkey (Saadet Türköz, Zeynep Sarıkartal, Başar Ünder)
Bahrain (Hasan Hujairi)
Indonesia (Sarana, Theo Nugraha feat. Jeritan)
South Korea (Sabina Hyoju Ahn)
Japan (Yuko Araki).
credits
released March 11, 2018

Compiled & mastered by C-drík at Syrphe, 2017-2018
Cover : C-drík
This is S025
syrphe.com
syrphe.com/c-drik.html
all rights reserved